Welcome to the Esquimalt Archive's online database of our collections and digitized photographs and other archival records. Here, you will be able to search descriptions of our holdings and view over 3600 digital objects including photographs, postcards, posters, maps, letters and certificates. This website includes only a fraction of our holdings. Further content will be added as resources allow. A summary of our overall holdings can be found here.
Start your research by typing a query in the search bar above. Or refer to our search tips for more detailed instructions.
Please note that records are provided for personal research and enjoyment only. All other uses require permission. Please contact us for further information.
Questions? Contact us at 250-412-8540 or [email protected].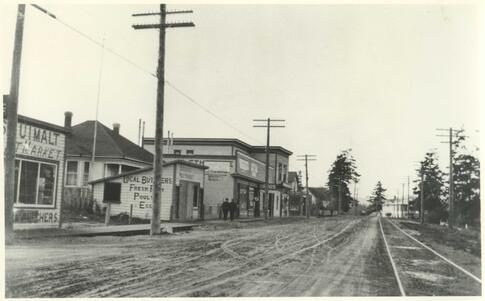 The Esquimalt Archives would like to acknowledge the Irvine K. Barber Learning Centre and the generous financial support granted for the digitization of many photographs on this website.